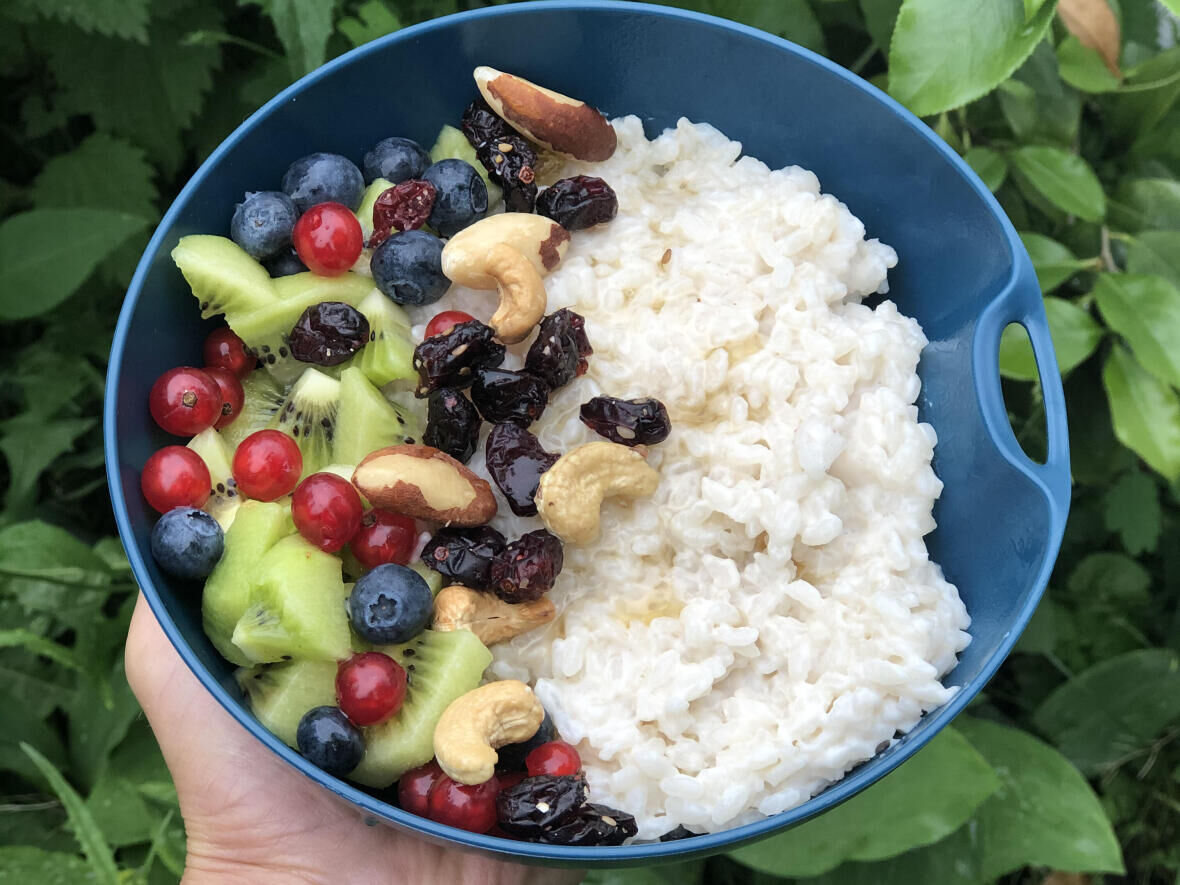 ENERGISING BREAKFAST WITH coconut milk rice pudding
Going on a camping holiday and want to cook something different for breakfast?
You must try this recipe for coconut milk rice pudding for an energising breakfast!
It can be made lactose-free by using plant milk such as almond milk or rice milk, and you can take it with you on the trails.