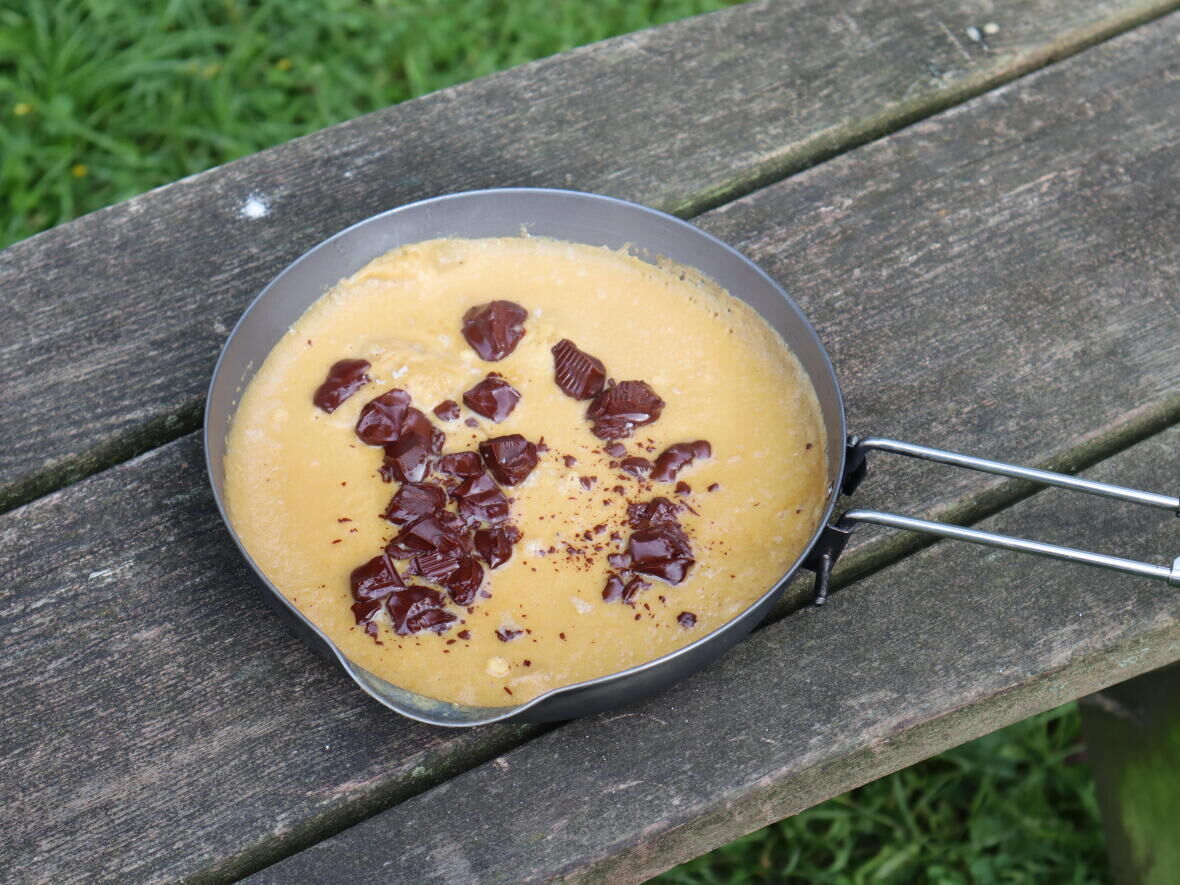 DARK CHOCOLATE & FLEUR DE SEL PAN'CAKE
Here's a recipe for a great breakfast, giving pancakes a special, camping-friendly twist.
Easy to prepare, this recipe is sure to be a hit with family and friends alike.
You can also take this one-pan cake on the go as a snack during your hikes!